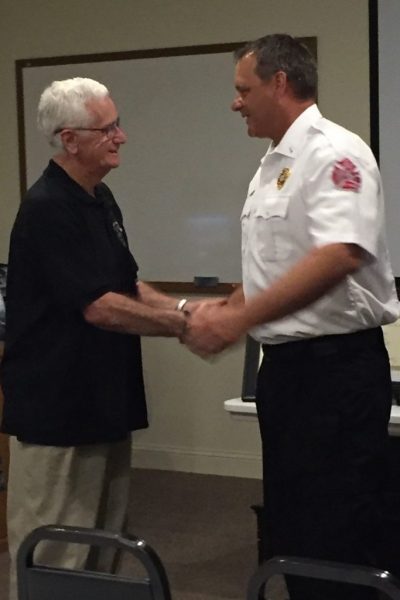 On Thursday, June 09th, the Lady's Island/ St. Helena Fire District proudly promoted Scott Sampson to the rank of Lieutenant. Lt. Sampson's parents traveled from California in order to be present for the ceremony, and Scotty asked his father to conduct the pinning. Lt. Sampson's father is a 30 year veteran firefighter with Los Angeles City Fire Department, and he retired as a Division Commander in charge of a third of the City to include Los Angeles International Airport as well as the Los Angeles Harbor. It was an honor to have Chief Sampson with us for this ceremonious event. Chief Sampson was very happy his son followed in his footsteps and today, he found himself the proud father of an exceptional Firefighter and newly promoted Fire Officer. Congratulations Lieutenant Sampson!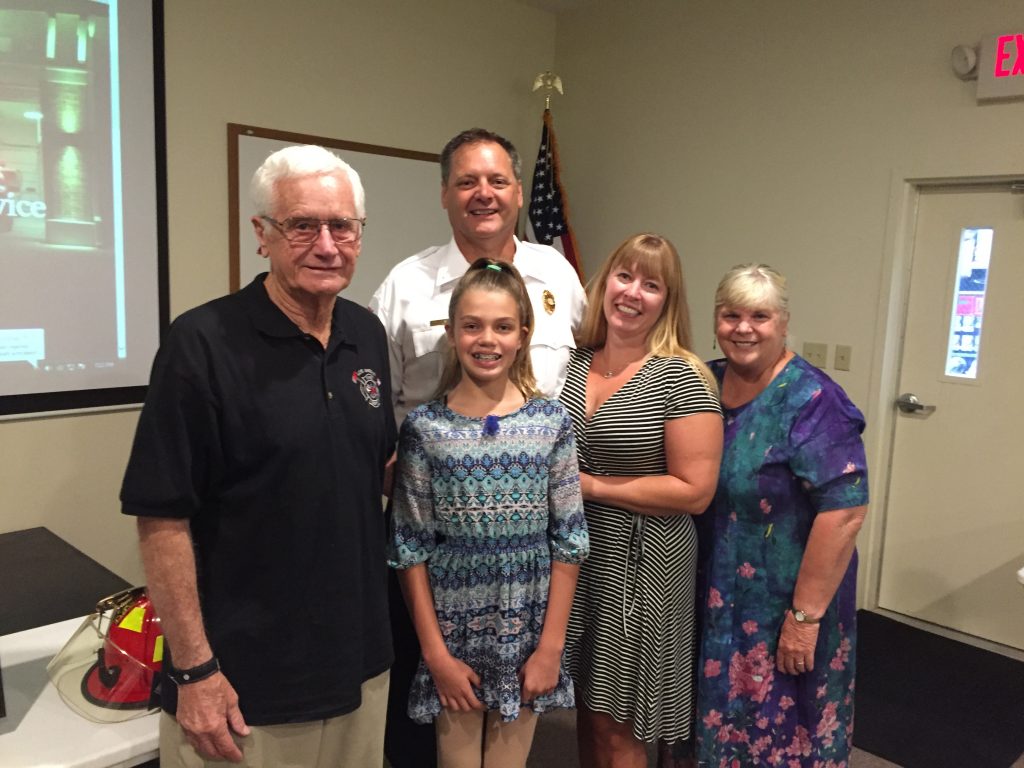 Retirement:
Eric Amely Sr. came to work for Lady's Island/ St. Helena Fire District in 2002. He was known to most as Senior. Senior had an uncanny way of always bringing a smile to those he worked with. He was always pleasant and always had a positive attitude. Senior made a positive impact on all of us. He will be remembered as a good man and a good friend. Eric Amely Sr. served the community with honor and distinction. Senior, congratulations on your retirement. Please don't be a stranger, and rest assured that we will always be here for you if you ever need anything.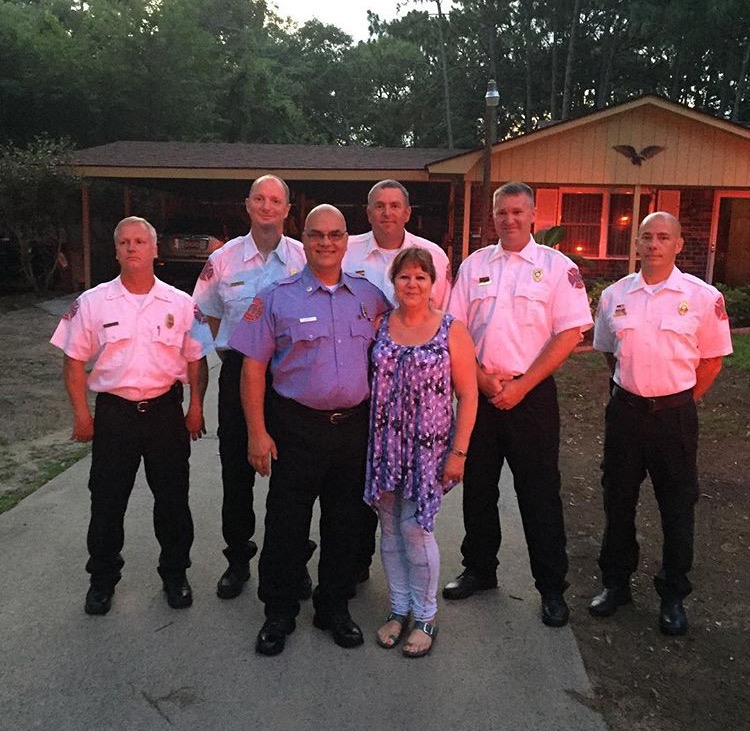 Retirement-
Lieutenant Sanford Picklesimer began his career with the Lady's Island/ St. Helena Fire District as a Volunteer in 1993. He was hired in a full time position in 1994, and progressed through the ranks to Lieutenant. Known to many as "Lt. Pick". He is a true leader and always leads by example. His dedication to his firefighters is without question. Lt. Pick has a reputation of being firm but fair, consistent, and selfless. Lieutenant Picklesimer; you are deeply respected, and trusted. You will be missed by all of us. Job well done Sir.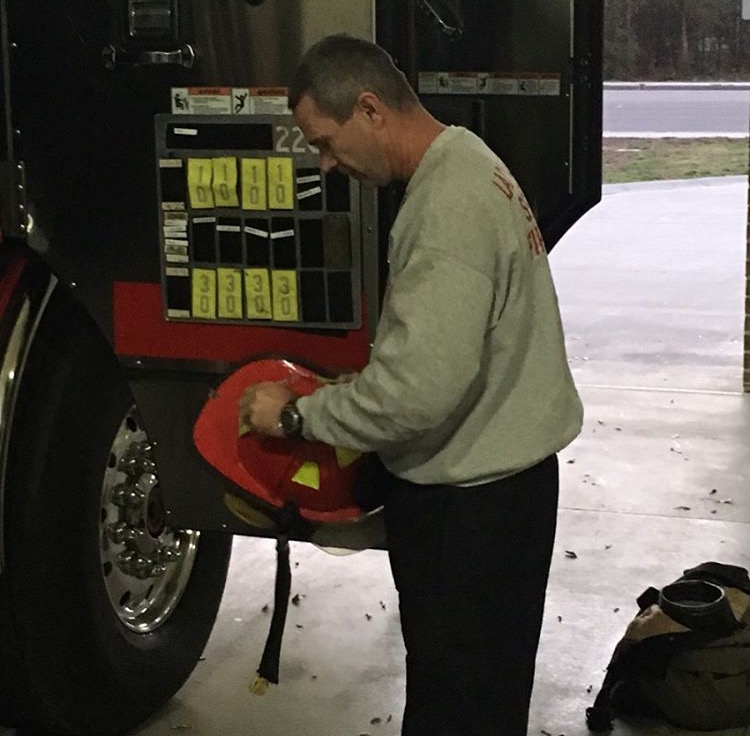 The 2016 Firefighter of the Year is FF Michael Daley. Per members of the Fire District…
"FF Daley displays character that keeps him head and shoulders above average".
"FF Daley always has the Fire Districts best interest at heart".
"FF Daley has proven to be one of the most reliable, consistent, trustworthy, and motivated firefighters that I have had the pleasure of serving with".
"His professionalism is outstanding".
""FF Daley sets the example for all to observe".
Congratulations FF Daley! You make us proud to wear the same patch as you. We are fortunate to serve alongside you, and the citizens of our Fire District are fortunate to have you serving them.
The 2016 Officer of the Year is Lieutenant Jonathan Bekemeyer. Per members of the Fire District…
"Lt. Bekemeyer is the officer who has influenced me the most."
"Lt. Bekemeyer inspires loyalty, brotherhood, and dedication to the job."
"It is his leadership that separates him from his peers."
"He makes excellent calls on scene, and around the station he is very knowledgeable."
"Lt. Bekemeyer is as consistent and courageous as they come."
Congratulations Lieutenant Bekemeyer, your leadership is respected and appreciated by all.
Members of the Lady's Island/ St. Helena Fire District were fortunate enough to link up with Santa and Friends.  Santa made time to visit our community, and our Firefighters were happy to provide the Tour.  
A big thank you to Santa and Company!  We hope to see you again next year. 
The Lady's Island- St. Helena Fire District is exceptionally proud to announce that our very own Battalion Chief for 3rd Battalion, Chief Vaigneur, has been inducted into the South Carolina Firefighters Association Hall of Fame.  Congratulations Chief Vaigneur, very well deserved Sir.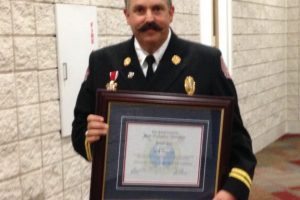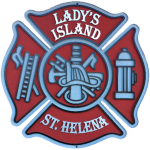 Effective immediately, the following personnel are promoted to the rank of:
FF Negron, J- Firefighter I
FF Bradley, P- Firefighter II
FF Sutcliffe, T- Firefighter II
FF Daley, M- Engineer
Congratulations, Job Well Done!